We provide high quality inlay artistry for luthiers who produce guitars one at a time or by the hundreds.
"[This] hugely influential company is the undisputed leader in producing the world's most intricately detailed CNC-cut guitar inlays, many of which are designed by full time in-house artists."

— Chuck Erikson, The Duke Of Pearl
From somewhat humble beginnings in a basement, Larry Sifel set a personal example regarding the importance of accuracy and service. However large or small the order, his aim was to deliver first-rate service and care to all his clients, partners, and friends. This commitment and ethic has carried forth even as Pearl Works has expanded from Larry's basement into the modern facility we now enjoy.
INTEGRATED MANUFACTURING
The shop in Charlotte Hall that Larry and Jean Sifel built allows for design, cutting, milling, inlay, sanding, engraving, buffing, and polishing to occur under one roof. Our facility features a spacious studio where master artisans perform their inlay magic. This integrated environment enables rapid prototyping and a streamlined production process.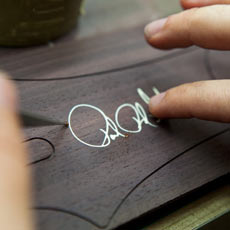 DESIGN
Our inlay designers understand all aspects of the craft and know how to bring an image to life through inlay. Pearl Works can assist our clients with a range of services, from developing initial concepts and sketches to translating an existing image or design into inlay form.
EXPERIENCE & PRECISION
Dozens of years of experience inform the work of Pearl Work's inlay professionals. Inlay requires great skill, knowledge, focus, and an absolute dedication to quality, precision, and consistency. Our exacting production methods allow us to meet tolerances within the 10,000ths of an inch.
Maintaining high standards from the drawing board through the final production run is at the heart of what we do. We treat projects large and small with uncompromised excellence — from the one-off inlay prototype designed and crafted for the independent luthier, to the voluminous orders we process weekly for our larger clients, which often call upon us to adorn hundreds of guitar parts at a time.
MATERIALS
Pearl Works maintains an extensive on-site inventory of source materials including an array of solid shell blanks and laminates, wood, stone, metals, and synthetics. For larger repeat orders we can maintain an inventory of cut parts on hand as well to help expedite production.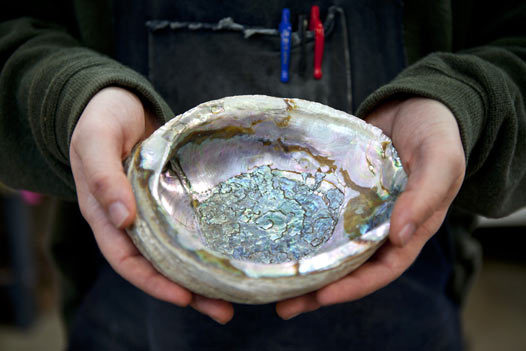 Some of our inlay materials include:
Solid shell
Shell laminates
Reconstituted stone
Precious metals
Woods and veneers

Plastics and synthetics

Custom materials
and more...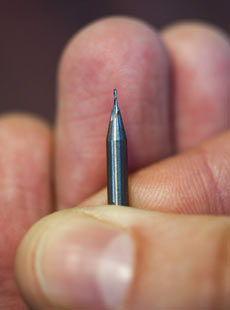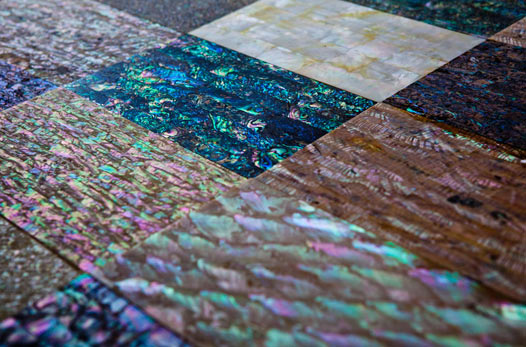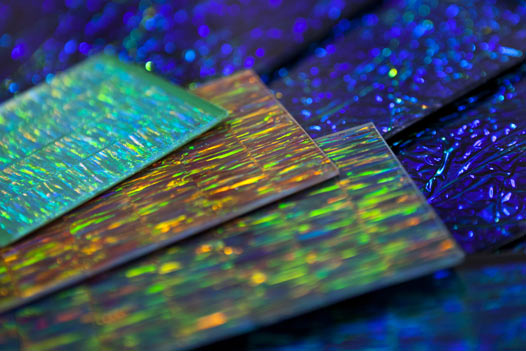 "All of the projects in Martin Guitar Masterpieces, starting with Eric Clapton, could not have happened without Pearl Works. I have a deep and emotional reverence."

— Dick Boak, C.F. Martin & Co.